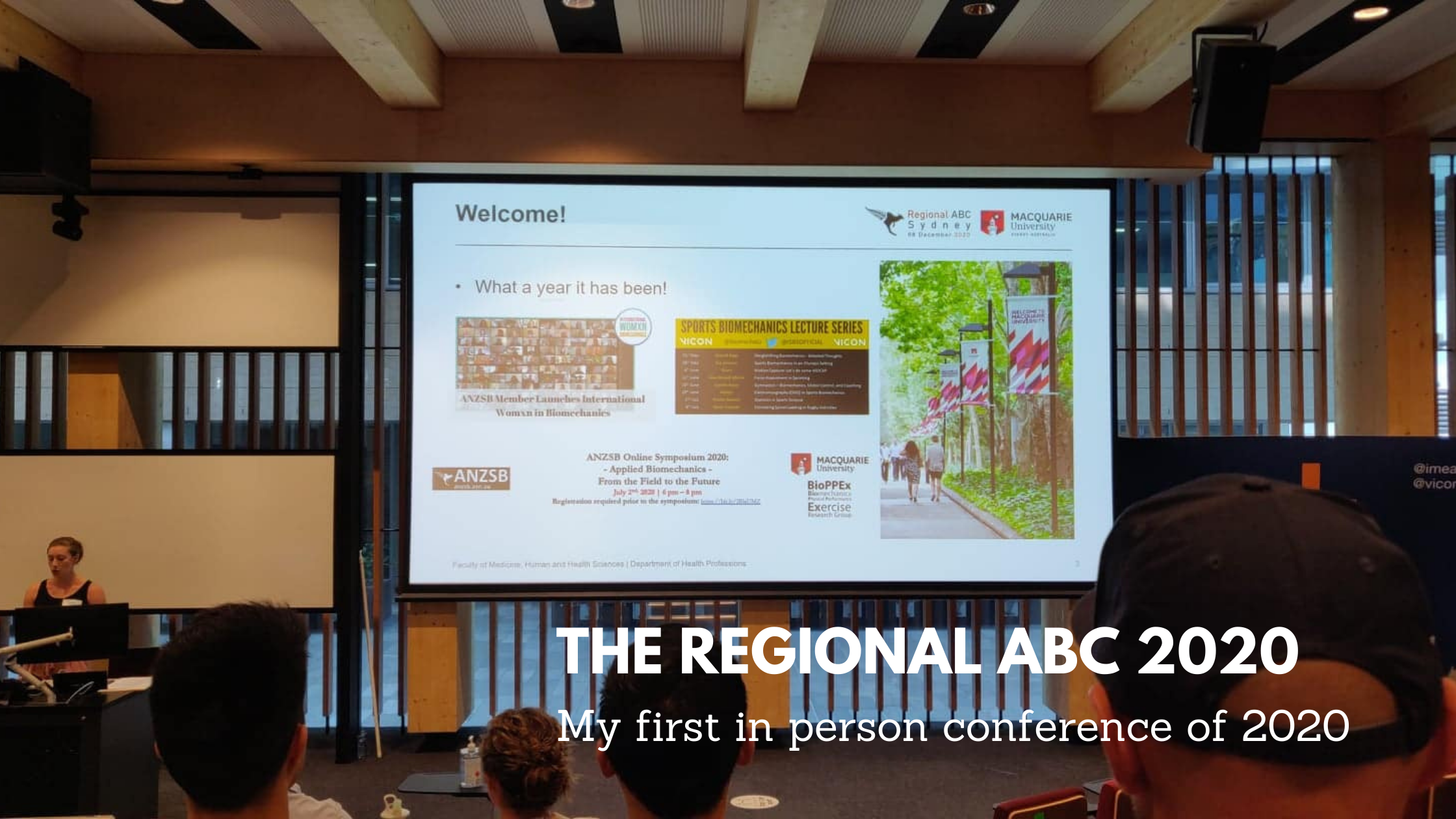 It feels like we are entering a new post COVID era now where big events like conferences have started to be held in person as distancing rules are slightly relaxed all over Australia.
This week, I was very excited to attend my very first "in person" conference since I started my PhD this year. Also, everybody seemed to miss being in a huge lecture hall, listening to live talks, and networking with real people; the experience that cannot be replicated in virtual conferences.
The Australasian Biomechanics Conference (ABC) held a regional conference in Macquarie University Sydney that invited researchers from local universities and partners in Sydney, Newcastle and Canberra. It was a small conference that only accommodated 45 people (due to relaxed but remained distancing rules) and accepted 17 abstracts for oral presentations, but a really good start towards putting the conference experience back into physically engaging with other researchers, presenting and asking questions live, and getting to know people and their research in the field.
The talks are divided into 4 categories: Human Movement, Human movement and MRI , Mechanobiology; and Tendon and Ligaments, with each category comprised of 4-5 talks and 8-10 minutes for each talk. After the talk, audience were allowed to ask questions or give feedback, which overall provides a great experience. For presenting itself, in person conference gives so much more opportunity to improve and really use body language to communicate. As the world have been used to giving virtual talks since the past 9 months, which is mostly done in the comfort of our home or using a script help, standing physically on the stage is the experience that some researchers hate or avoid, but also challenging and thrilling. In any public speaking event, I guess it is important to manage your nerve and before and during your presentation.
As a part of COVID safety procedure, as usual, people were required to register their attendance via the QR code, and maintain distance by seating dispersedly all over the hall throughout the event.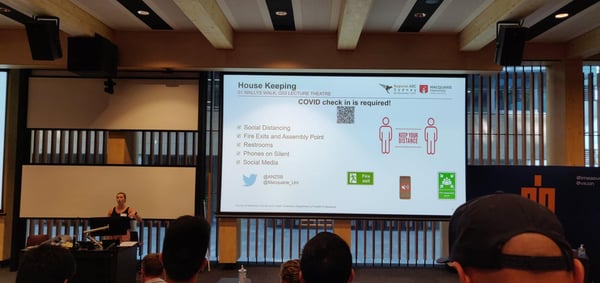 The meeting started with welcome and introduction from Dr. Jodie Wills from Macquarie University
The meeting also presented an award for student's best presentation, which was another exciting part. The judges (research leaders including my supervisor) were assessing, giving feedback and asking questions in almost each presentation. So no matter who got the award, everyone learned something important to improve just by being there. Although I have no background and little understanding about movement and gait mechanics, these tools are surely important to understand about injury mechanism; and comparing those in patients with knee or hip replacement providing means to better improve surgery procedure and overall quality. What I found most otherworldly was, most of these project involve recruitment of human subject with various parameters and high variability to consider. In return, my presentation about the cell biomechanics was surely otherworldly to those movement researchers. Surprisingly, the questions that I received were very stimulating; why the use of paclitaxel to modulate microtubule (cell skeleton) structure given that it is a chemotherapy drug? what do you expect the cell behavior to be when you introduce known set of mechanical and chemical stimuli? Well, all I could say about my project is that we should rather understand the adaptiveness of cells. Stem cells adapt to become anything in line with structure -function relationship!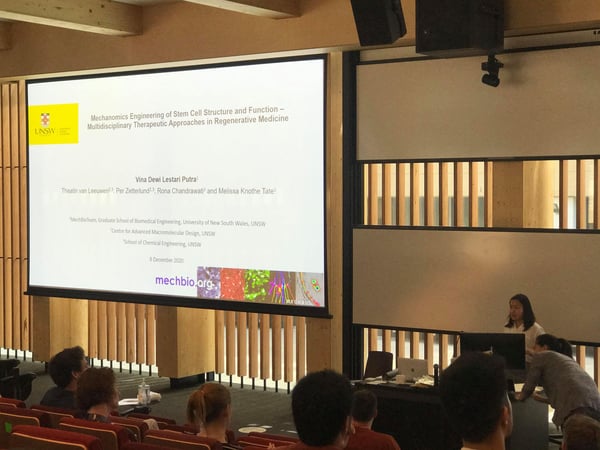 The award went to a student who presented about the use of kangaroo tendon and the methods to decellularize them, mechanical testing, for future ACL replacement surgery. From the introduction, it presents an interesting avenue that is benefited from the surplus population of kangaroo in the country. But, it definitely gives a new biomaterial to explore and is of high significant in tissue engineering.
At the end of the day, after all the talks in all sessions were done, a representative from I Measure U and Vicon gave a closing presentation about how their devices technology could be useful for biomechanics research. I measure U is a company that creates a wearable sports sensor that can be used to measure and study movements of athletes, improves their performance and prevent injuries. Vicon provides the software they used to capture the motion and track moving objects that is useful in research studying human movement. The 2 companies were also the sponsors for the day and the networking drinks event held after the meeting concluded.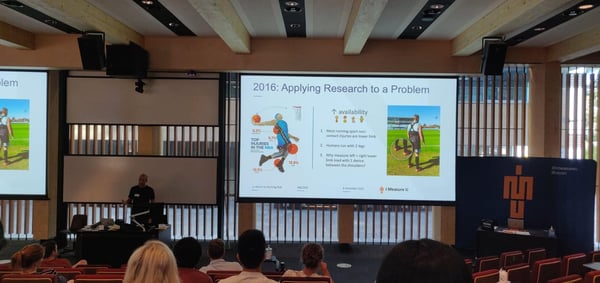 The Regional ABC Sydney 2020 was definitely a good way of ending 2020 despite of all the uncertainty it has given us. This post is a form of thanks to the organizing committee and ANZSB (Australian and New Zealand Society for Biomechanics) for their effort in successfully pulling off the COVID-safe conference and for the opportunity to present!
Cannot wait for the country to finally relax the travel rules next year, and that states will no longer be divided into low or high risk in pandemic. I am so looking forward to attending more in person conference and networking. The ANZSB is planning for the ABC 12 to be held in Adelaide in December 2021. Do you think we can all travel by then? I certainly hope so!
Here is to an exciting year ahead and more COVID free conferences with real people!