Welcome to the research world! - My job as a Research Assistant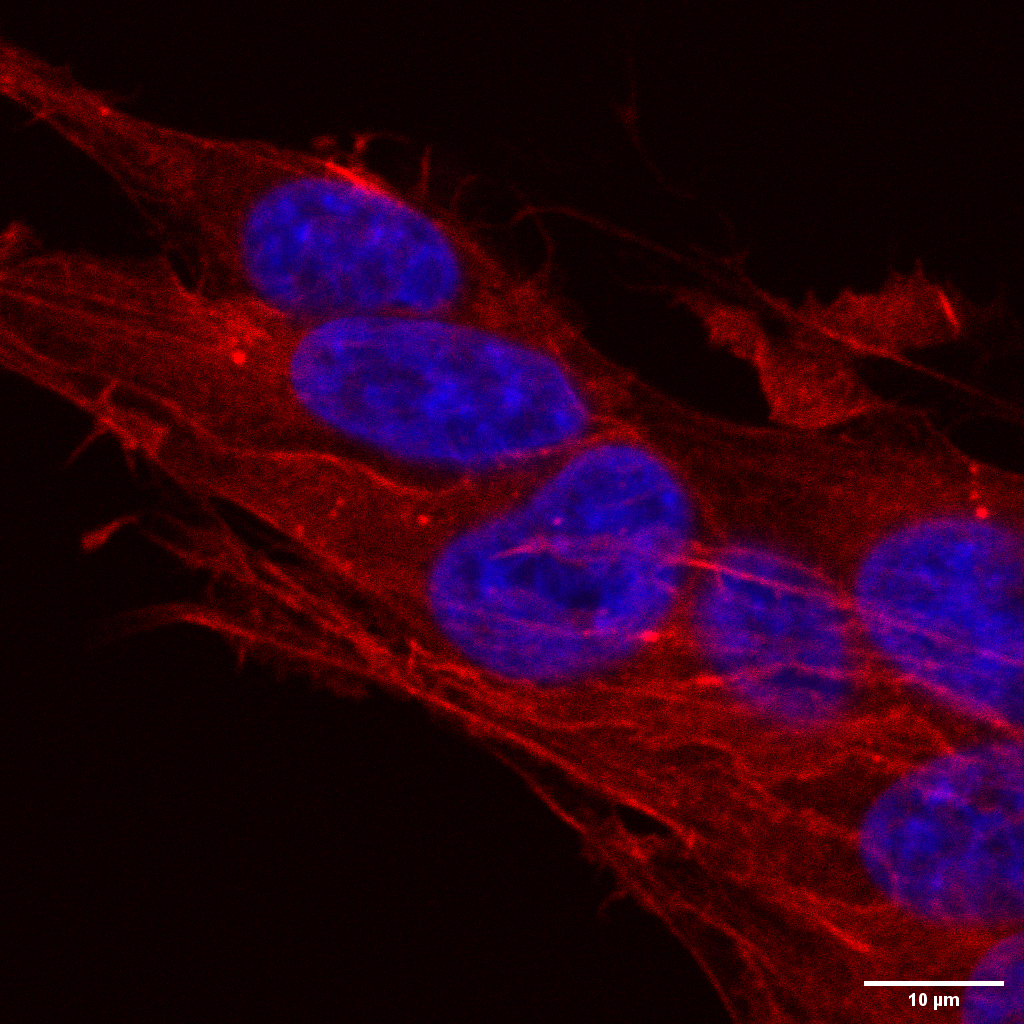 Hello guys!
It has been 3 months since COVID-19 has put all of us to working from home. I myself have been inseparable from my laptop and desk, and I know this is actually bad for my back, ahha! Most importantly, this makes me miss my lab so much. As a person who is used to working in the lab, now all I can do is dream about those days when I can freely access lab again, checking on my cells, without shifts, or being questioned by lab manager about my presence. So, I want to share a story about my job as a research assistant (RA); a job that I had for 2 years (2018-2019), before I decided to enter a PhD program in early 2020!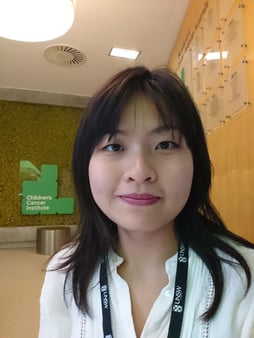 I was an RA in the Gene Dysregulation group at the
Children's Cancer Institute Australia (CCIA). I really loved my role there. The institute is located within UNSW and is still an affiliated institute. I can say that I get to work with mix of people that are new and have long history with UNSW. I hope this post will be useful to you who are keen in getting into medical research or anything science/medicine/lab related work. My goal is to give you a clearer picture what scientists do in the lab, and the experiments , experiences involved in the lab. So here are the things I get to do in my RA job:
1. Get assigned on a project
Within a research group, there is usually a clear assignment on who is working on which project. Like other research group, my group consists of a leader, who manages Post-docs researchers, and make sure that funding flows every year to support their overall research. Leader is usually a professor or associate professor. They have achieved certain number of publications, supervisions, peer reviews, and have a research theme with multiple projects. Post-docs usually own one of the projects that becomes the field upon which they build their own theme, and they sometimes supervise honours or PhD students to do parts of the project or similar one that fall within their scope. This is part of the Post-
doc's task that helps them build their career towards professorship; to supervise students while carrying out their research and later build an independent group. Post-docs are also responsible for writing grants, to support their salary and research. This responsibility is given gradually as they go further in research career, few years after completing PhD when they are referred as Early Career Researcher. When enough funding is available, a research group usually considers hiring an RA. This position is opened to graduates, Bachelors or Masters who have some experience in the lab and have previously worked in related projects. When I got the job, I was managed by a post-doc who already had solid project going on and has secured funding for few years. So I was assigned to her project and reported only to her about my progress.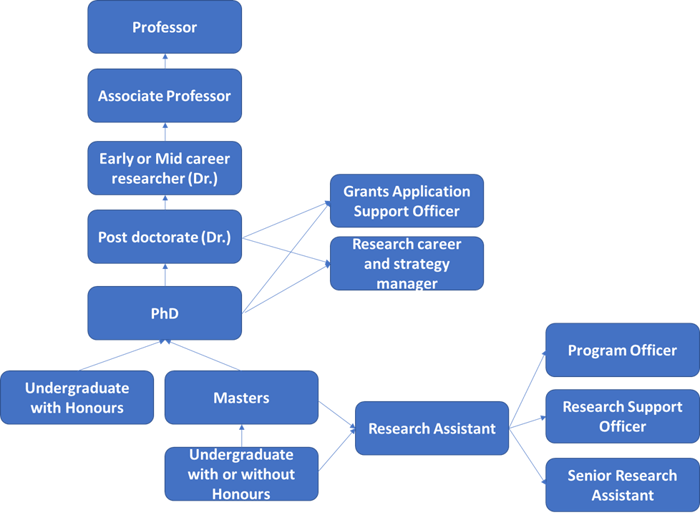 The possible career path in research. As a graduate who wants to stay in research you can choose your career path to go vertically by being a Research Assistant that then allows you to choose varied role in and around research/research support. If you want to stay in research or academia (involves teaching, lecturing, supervising), you may make your way up by doing a PhD, that then allows you to build your research portfolio. The higher you go, the more responsibility you have. Even after PhD, you have unlimited possibilities to support research as a career manager, grants application manager, etc.
2. Conduct experiments independently
Being assigned to project means I have to read and understand very well the project from A-Z. This requires me to not just sit, wait to be told what to do, and read passively. I had to ask around to my manager, and anyone who seem to be resourceful. Because this process really helps in getting started with my own experiment. I get to decide the timing and the way I want to do it depending on what we want to answer. For example, my manager would tell me that we need to look at the effect of drug x on cell proliferation. So I would plan an experiment to do assays like CyQuant, Alamar Blue, BrDu, etc. Other experiments that I got to do are western blots, PCR, confocal imaging, stainings, histology analysis, and the most fun was animal experiments using the nude mice 🐭. Planning carefully is the key to successful experiments! Other members of the group or people in the institute also highly likely have done similar experiment, so it's good role for knowledge exchange.
3. Give a presentation about research progress
I prepare a presentation weekly to report to my manager and on monthly basis to present to the whole group. I always think this weekly meeting is helpful and a chance to get one-on-one session with an experienced researcher. The overall aim was to report on my progress and to plan the next steps that we need to do, also troubleshooting.
My group also monthly meet where 2 people take turns presenting their results. This usually takes 2 hours and really expect you to take all the time to dissect the meaning of each and every graph. I find this useful too, as a practice in delivering seminars about your own project, which is necessary for all academia to master. As I came from a tissue engineering background, my first group meeting felt overwhelming with all that gene sequencing techniques that I barely heard before. Then when it came for my time to present, I was delivering the concept in a very jargonless content and new students seemed to grasp it better.
4. Monitor common and personal lab supplies
In my group, we share our reagents that's are commonly used such as buffers, waters, gel making reagents for western blot, PCR reagents, well plates. Each member is responsible to notify the program officer, one of the post-doc in the group , if things are running low, or they can also place the order for the entire group. The point is we need a good communication between the team and a good inventory recording. Sometimes, individually we need a reagent for our own experiment like antibodies, or a particular assays, so it is the person's own responsibility to order and keep them safe.
5. Provide training to new students or RA
Because the RA role is very technical, we usually get very competent in doing the lab procedures. During my RA time, I got to provide trainings to new honours and PhD student in the first months of their joining. By being their trainer, I was also responsible for their safety and whatever procedure they do in the lab to be done with high accuracy and integrity. So training takes time before a person can be deemed as competent. This opportunity is great for improving a mentor - mentee relationship. I got to be a mentor and learn how effectively I can pass the knowledge to others, and how to set same expectation between mentor and mentee to learning goals because some mentees learn at different pace.
6. Attend weekly seminars and staff meeting
Every Monday the institute organizes seminar where researchers in the institute take turns presenting their research progress. It is very informative and everyone gets to learn what other groups are doing. Sometimes guest speakers are invited, and it is not always about showing data, data, and more data. We have had speakers from the Children's hospital, the School of Women's and Children's Health, showing more of a demography about children's cancer.
Once every quarter, the institute also conducts all staff meeting where the executive director of CCIA, Professor Michelle Haber, gives an opening speech and shows the statistics of what we have achieved, the funds raised, and successful research grants. She also highlights achievements for publications and collaboration. The finance team also report their progress and any fund raising strategies. Sometimes they invited the family of children with cancer who took part in the institute therapy program. They would share their experience of going through a disease and therapy. This is the foundation to what the institute is doing, to save those kids and to eliminate children's cancer.
7. Give lab tour to guests
The institute often invite guests to come to the lab and see themselves what researchers do in the lab. The guests range from school students, companies, businesses, media, collaborators, etc. So, sometimes RAs or postdocs or senior PhD students get to volunteer to show them around the many parts and equipment in the lab. This is fun and many times we get to demonstrate how a procedure is done on a machine and what it tells us. Sometimes, school students who are keen in lab work can observe a researcher for a day, for hands-on experience like pipetting, measuring reagents, taking readings. It always feels great to communicate our research to the public this way, and knowing that the public is aware of the importance of our research.
8. Arrange social events for the group
At least every time someone in the group published a paper, we usually celebrate this by having a meal together. Besides that, few times in a year we also hang out for barbeque, or karaoke. I or anyone in the group would suggest an activity and arrange for that on a weekend or Friday night. I feel the importance of doing activities with the group outside of work because we all need that balance between work and having fun, and beside, research can get pretty tough, and everyone should be reminded to relax before repeating any experiment that has failed! The institute also has an active social club that arrange monthly "team drinks", trivia, international lunches, and other get together for birthdays celebrations.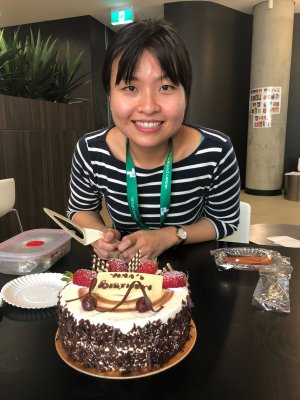 9. Volunteer for the institute and enjoy the fun activities!
The institute runs many fund raising activities ranging from sports, TV actions, games, and the grandest one is the Diamond Ball! The Diamond Ball is held every year in Melbourne and Sydney, and usually invites corporate, businesses, regular sponsor, parents or family of children with cancer who are part of the CCIA zero childhood cancer program. I know that this event always successfully helps the institute raise millions of dollar to support our research. Volunteers are usually needed for assisting tables in buying raffle tickets or champagnes, and for participating in auctions.
10. Go to nation wide conference!
Going into the second year of my job, I was offered the opportunity to attend a national conference. This is another perk of being a researcher, that at some stage, attending and presenting at a conference are important for networking, learning, and informing the public about your research. I also have an adequate data to present. So I attended the Australian Society for Medical Research (ASMR) and had the chance o give the 3 minute lightning talk. The registration for the conference was also paid by my manager. Overall, it was a positive experience!
The role of an RA overall consist of many opportunities for learning and preparing yourself for succeeding in a research career. Regardless your future career option, whether you want to be just doing science by being senior RA or you want to be in academia by entering the PhD pathway, up towards professor. The RA job feels like a whole training package that can lead you to many doors of success
Other than the points I have listed above, there are many more bits of benefits that I got from being part of a great research institute. It is the joy of being in the research atmosphere, the network, and the future research career possibilities!