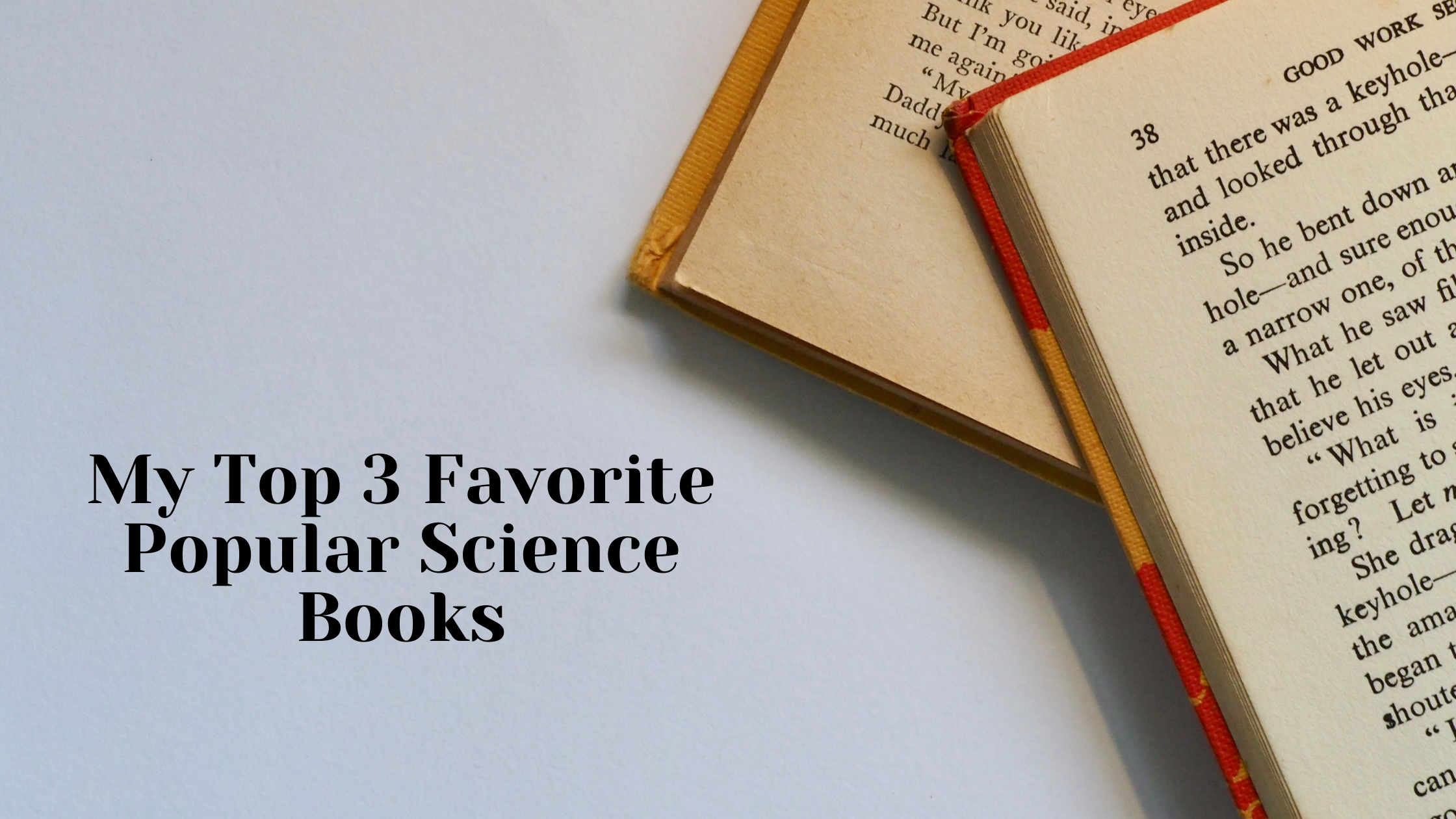 Popular science books.
Intriguing, beyond inspirational, and embody realism from which one can learn the origin many things present today.
They don't just tell imaginary stories like fictitious books do, neither do they explain facts like in academic treatise or report findings or explain data like in a science journal. Popular science books carry all of those elements, and present them as a prose, in an entertaining way and possibly understood by everyone, including people from non-science field and kids! Because of this broad target audience, popular science book can be written by anyone (even non-science fellows) who has the urge to tell a story about science, inspired by science, and is dedicated to write only the facts-checked and scientists approved science!
As a major activity in the science writing course that I took from University of Cambridge, I spent the past 6 months reading many science-based stories and found that narrative science is rooted from the creativity of using elements of nature, pieces of lab equipment, tiny microorganisms, biomolecules of interest, as the main characters. Reading this will make us really appreciate the amount of research (the complex science part) that was carried out to explain the story and the benefit we get from understanding science.
So, here are my top 3 picks of must read popular science books that are guaranteed to inspire, educate you and bring out your deeply buried curiosity on how science around us works.
1. Lab Girl by Hope Jahren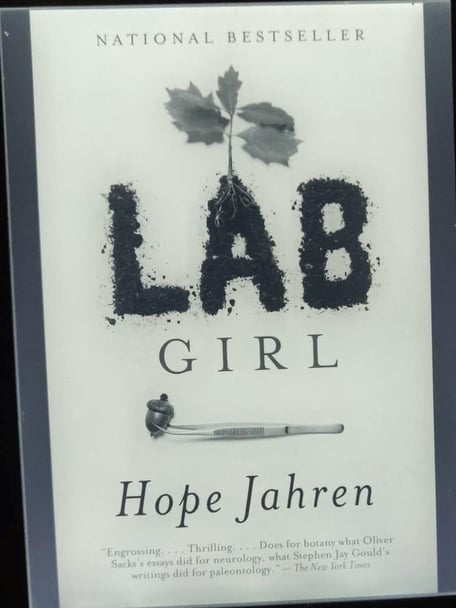 Lab Girl tells a story about Hope Jahren's own love for science and her journey into becoming a lifelong learner and researcher. She studies plants and soil as the basis of her research field, the biogeochemistry, the behavior of plants based of their geographical roots, which she describes as nature's interesting way of adaptation. Her encounter of the world of studentship, healthcare, and academia, was very much relatable to everybody's journey in making their way up from undergraduate to professorship at a very young age. Her story celebrates the passion for science and her struggles in coping with mental health, pressure from academia, and the constant self-doubt as she maintained the survival of her lab and her research. Together with her hard-working, peculiar research assistant, Bill, she held belief for her capability and accomplishment in going through the failure and successes in academia. Lab girl tells a story that spans Jahren's 20 years of life dedicated to science. This book also captures the possible disparities of treatment experienced by women in research, in university settings, and in securing grants. It was not at all easy, but how Jahren's always synchronize her hand and heart in her every work, with love and passion to observe and protect the environment, proves that you too can make a mark unfolding the mystery of science to make the world better.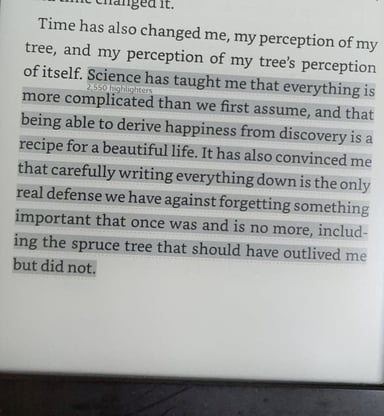 Favorite part of the book, Lab Girl
2. The Immortal life of Henrietta Lacks, by Rebecca Skloot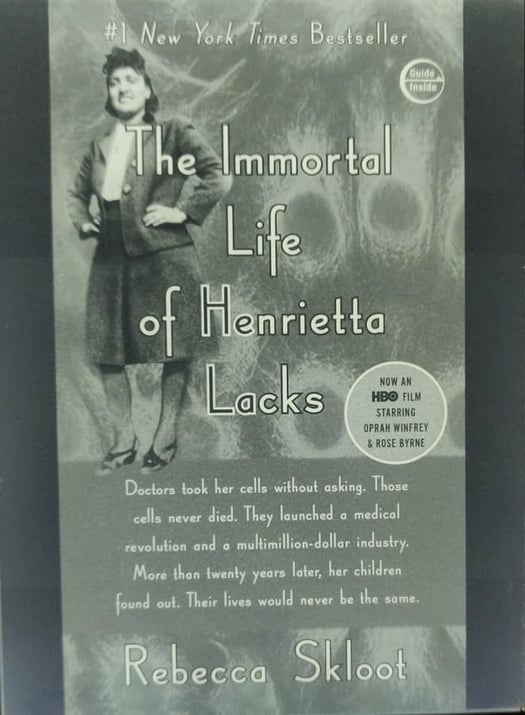 I could only wish that I had access to this book much earlier in my scientific journey as reading through it only gave me constant flow of gratitude to Henrietta Lacks, the lady behind all major breakthrough in medical research and therapies. I thank Rebecca Skloot as well, a great author who really felt the calling for writing Henrietta's story and use her voice as an author in bringing up the justice, completing the missing information about Henrietta's cells that the world deserve, especially for the Lacks family. 1951 was the year when Henrietta Lacks passed away due to aggressive cervical cancer (adenocarcinoma), which apparently received delayed treatment partly because of her "colored" status. But her cancer cells were taken and grown long before she died. It was from one of her first visits to John Hopkins, where she had tumor removal surgery followed by radium treatment. Without her consent, Dr. George Gey actually found that the cells (named HeLa) were growing and proliferating uncontrollably in his lab, even well in liquid medium or suspension. This marks the beginning of cell culture and soon those cells were distributed worldwide, filling the incubators and freezers of numerous research labs in the world; the mass that make up more than what is in Henrietta's body. The medical world has been progressing so well because of HeLa, but at the same time, HeLa contamination became a serious threat to the integrity of all published research that used other cell lines. Some biotech and pharma companies even made profit for distributing and researching on those cells for vaccines development, but the irony stays as no one in Henrietta's family have received a dime to go to doctor or any healthcare benefit.
Now, 10 years after the book was published and the movie has been made available in HBO (starring Oprah Winfrey as Henrietta's daughter, Deborah), the story has continued to become the foundation of many ethics revision, particularly in medical research involving human participants and human derived samples; the right conduct of research and the communication to public; equal treatment and priority for everyone depending on their disease state and not race; and most importantly the advancement in therapies, testing, diagnosis brought by HeLa. The lady behind these cells, Henrietta Lacks, is the truly "unsung heroine" in medicine, and everyone else were just accessories.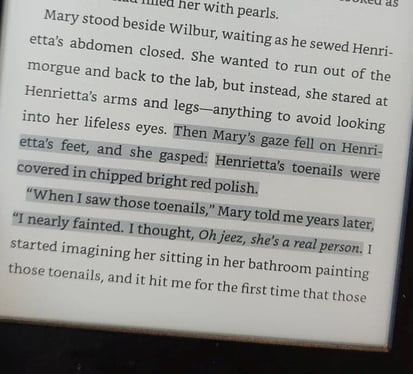 Favorite part of the book, The Immortal Life of Henrietta Lacks
3. The Invention of Nature: the Adventures of Alexander von Humboldt, the Lost Hero of Science, by Andrea Wulf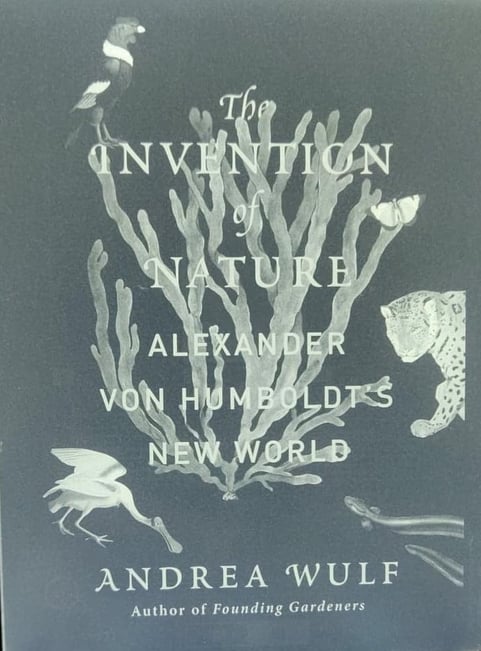 Having spent his childhood days in Schloss Tegel, Berlin; receiving private education, then pursuing his studies in Jena, Alexander von Humboldt has always been the curious mind with constant thirst for knowledge. He always longed for an adventure to explore the world, witness, observe and measure nature as is; the extreme travel that was only initiated after the death of his mother. When his path crossed with Goethe, the famous German poet, they made a wonderful collaboration in performing science experiments proposed from Humboldt constantly stimulated brain, while in return, Goethe produced plays and poems carrying elements of unity of science and arts.

Years of living through wars and political embroilment wherever he went in Europe; his dreams of joining a British voyage to the West Indies or the exploration to volcanoes Vesuvius via Italy, were crushed. It was in France when he met Bonpland, the French botanist, who was also curious to see the world and whom he finally went to South America with, after permission and passports from the Spanish King. From Humboldt and Bonpland's adventure across the Venezuelan Llanos and the Orinoco river emerged the idea of interconnected ecosystems and most importantly, the human-induced climate change due to deforestation as he studied how water drained from Lake Valencia. His meticulous measurement at every altitude and observation of every soil or rock types and species grew as he climbed the Chimborazo and comparison with everything he had seen in Europe led to the realization of how Nature was an interconnected web of life, with systems that each exerts forces and adapting to them collectively, Naturgemälde. Humboldt was the most famous scientist of his age and many species and science phenomena were named after him.
Humboldt's view of Nature and way of feeling and experiencing it continue to inspire the world; The running of agriculture and politics and their effect on the environment, and revolution. With the copy of Humboldt's Personal Narrative, there present an opportunity for scientists around the world to privately converse with Humboldt and received the courage for their work in nature exploration. Like how Darwin formulated the theory of evolution through his observation of finches in Galapagos; how Haeckel pursued marine organisms and studied the evolving structure and shape that later provided the basis of phylogeny, the relationship between different groups of organism based on their evolution history. Behind their work there was Humboldt's voice and view.
Humboldt taught me the importance of careful observation and writing things down in a great detail whatever science we witness, because that is the only way science gets recorded and explained and understood.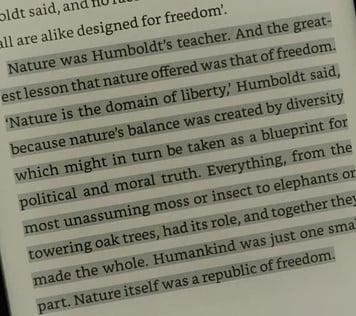 Favorite part of the book, The Invention of Nature Alexander von Humboldt
So, do you enjoy reading popular science books? What is your favorite one? If you are very much into science or have a role in science, do you feel like you have a story to tell?
Science has been guiding our life much more than we realize. It is not impossible that understanding science through stories can make us cook better, care for the sick better, explain things to kids better, or perform magic better!
Let me know in the comments below and happy reading!