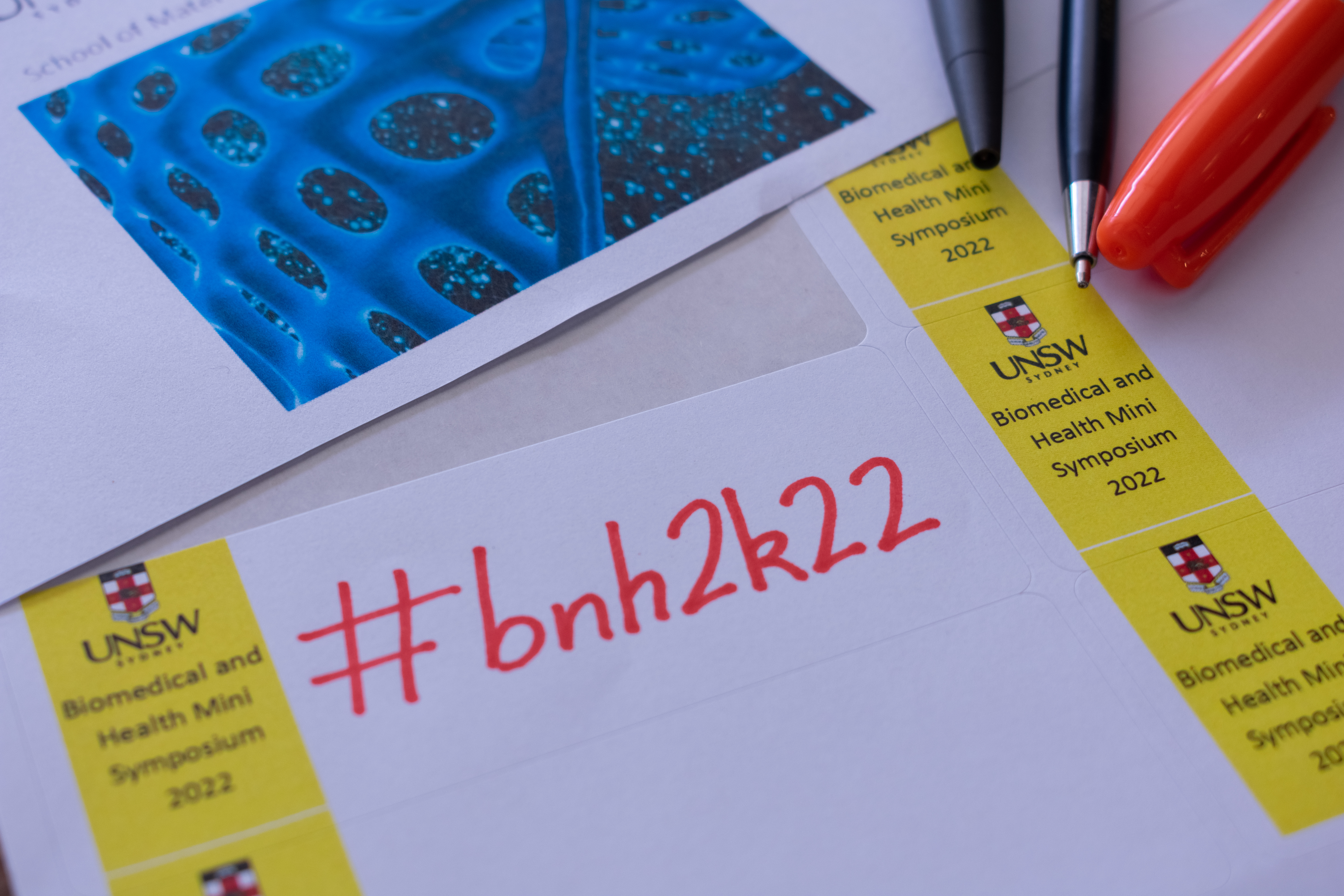 "Life is beautiful not because of the things we see or do. Life is beautiful because of the people we meet." - Simon Sinek
Okay, I know this is late, but recently I have been overwhelmed with the world moving so fast and people catching up with traveling. The past few months were all about holidays here and there, conference this and that. Everyone seems to be planning their travels somewhere. It is exciting to be meeting our family again, new people, and network in person. So, I must reflect on the very event that started earlier this year that marked the first in-person conference and networking after a long time.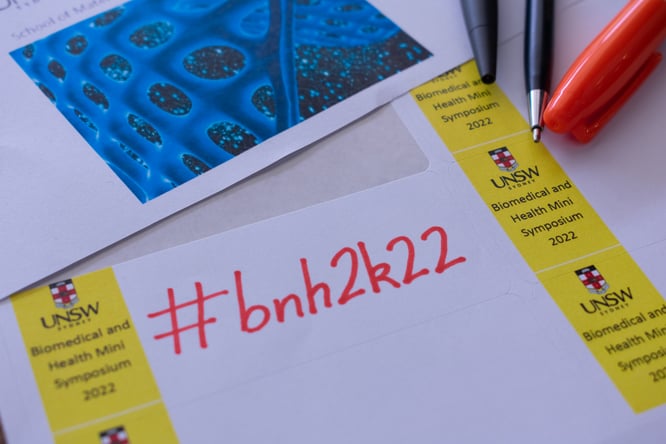 Earlier this year, I had the opportunity to organize a small conference for biomedical and health (B&H) research in my school. I had never been involved in organizing a conference before, so how exciting?! Also, everyone seemed to have longed for an in-person conference because we all had missed the excitement of networking that was not possible in the last 2 years. So the first challenge was obvious for our team to put together an event that would allow larger-scale in-person interaction.
The conference called the "B&H mini-symposium", was a whole day event that took place in March 2022 in the School of Materials Science and Engineering. The aim was to showcase all the materials research happening in the school for biomedical applications, and for the B&H researchers to learn from each other's work and identify potential collaboration. This event was a platform for us to reach out to the untapped resources that will help foster the B&H research in the school.


What is MSE B&H research?
The B&H is one of the research themes in UNSW School of Materials Science and Engineering which explores a range of materials (synthetic or biomaterials), the ways to design, fabricate, and test their effect on living materials such as cells, and how they can modulate or guide biological processes. The work involves porous materials, polymers, and hydrogels, all with the aim to study biological systems in health and disease, and address the need for tissue regeneration. To give an idea, other research themes in the school include studies of materials for wide range of applications in transportation, communication, energy, and the environment. So the B&H them is kind of special because we deal with cross-disciplinary projects and work closely with biomedical engineers, medical scientists, and even clinicians.



What did my team and I do to organize a conference?
A conference just sounds as simple as creating a structured event, informing and gathering everyone in a particular place and time. So there's plenty of generic steps out there to follow if you are starting from scratch. But the real craft is how you do those steps and deal with the tiniest details. The team met weekly for about 3 months before the event date, so every week we enjoyed planning and making decisions as things unfolded. With 5 people in the team, delegating tasks was pretty smooth and by the third week, each of us had specific tasks we are in charge of. This ranged from contacting speakers, attendees, and vendors, and following up with them, creating documents and forms for RSVPs and speakers' consent, and sending reminders. We also took some guidance from the B&H theme leader to make sure that the event was aligned with what he envisioned it was going to be.



What was the fun part?
This was the first time for the school to hold a research theme specific symposium - thanks to my supervisor, who leads the B&H research theme, for initiating this idea. So my team and I had the freedom to plan and conceptualize how the event was going to run. From deciding on the dates, selection of speakers, schedules, types of presentation, poster competition, and catering, we joyfully figured them out meeting after meeting. I also enjoyed designing the flyers, name badges and other promotional materials for the symposium. It was like being given a blank canvas for us to pour out our creativity.


What was challenging in organizing the event?
Like any event that involves gathering a huge number of people is always challenging. The planning was actually the easiest. The event was about 50-60 people. Apart from making sure that everyone is available for the event and all the speakers are prepared to talk in the allocated time, the hardest part seems to be in tackling all the issues, unexpected technical difficulties, that happened on the day! From unsupported presentation format, navigating clicker and pointer, connection to a screen, and live streaming, many things can take extra time to fix. This meant that adhering to the time was challenging!


What I learned from this experience
Good teamwork is the key to organizing a big event and makes all the difficulties on the spot more manageable. The team also had huge help from fellow students to look out for the overall run of the event, take photos, and guide all attendees in between sessions, so asking for help helps! Time is also something we cannot underestimate, so having buffer time in between speakers or sessions, in the run sheet could always help. Persistence is also key when it comes to reaching out to people and making sure they show up at the right time with the right materials - always help to check in with them to make sure things run smoothly. Running extra tests at the venue is important so we can foresee what difficulties might occur and save time. Lastly, the most important thing is to have fun, absorb a lot of info like a sponge, and enjoy watching people have a good time at the event.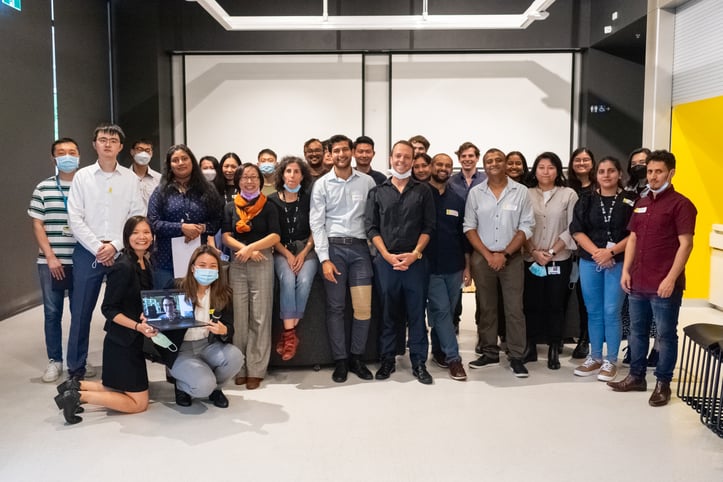 This post is dedicated to my fellow organizing committee: Stephanie Nemec (the team leader), Ganesh Kokil, Kochurani Johnson, and Qixuan Zhu. Thanks for all the hard work and for making the experience more lively!