Things I Miss from Life in Vienna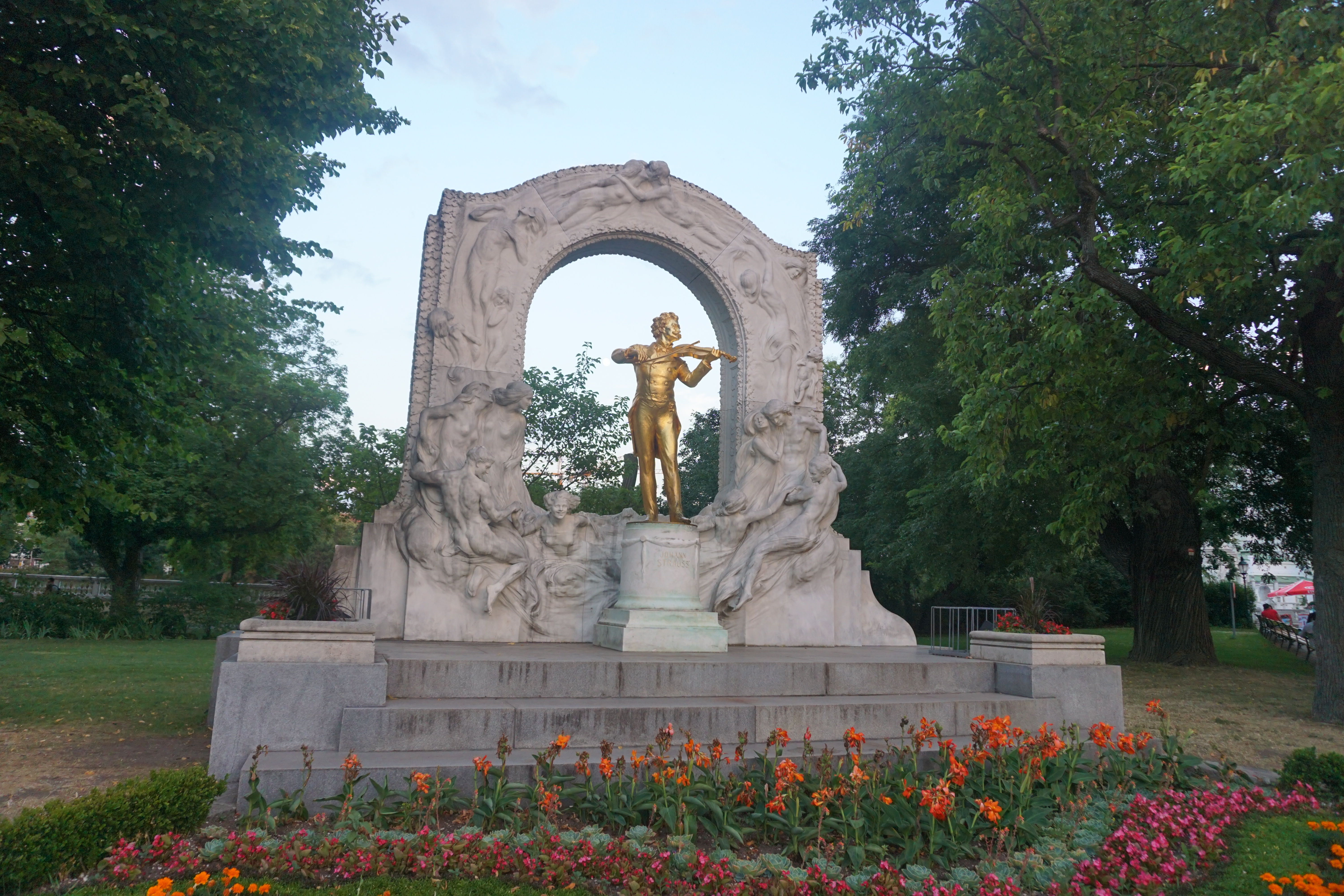 "It is Thursday, the 6th of July 2017! Just another day of summer in Europe, and I am literally left with 3 days to enjoy my life in Vienna. Yes, the last 3 days of my time in Vienna out of 2 years, since I came in 2015. I received my master's degree 3 days ago, and I am so excited to follow bigger opportunities in front of me. Of course, I will have to go back to Indonesia and finally start my PhD in Sydney. After this it will be a long time ahead to plan to come to Europe again and I never know when I will come back. So, I want to list out things that I will definitely miss in Vienna, things that I have enjoyed and what this beautiful city has given me. This list contains mixture of activities, places, neighborhood, landmark, and most importantly…food 😋😆😋..."


1. My lovely neighborhood, Landstrasse
Landstrasse, oh I love this 3rd district of Vienna. I am so lucky to be able to find a home here. My flat was in Hafengasse so I can always choose to take the S-bahn from Rennweg or U-bahn from Kardinal-Nagl pLatz. But my favorite is alwaysto walk along Landstrasse and experience how urbanized the neighborhood is. I can feel the best of both from Landstrasse, lively and at the same time a quiet residential area. The shops, the market at Rochusgasse, the ice cream parlor, and the Wien Mitte mall are what I like most about landstrasse. All these places speak to me whenever I get bored and I just wanna walk. When I want to sit outside and enjoy the sun, read my notes, I would walk to Stadtpark and stay the whole day. When I want some real Pizza, I go to That's Amore. When I want a hearty breakfast, I go to Joseph Brot. The bus 74A is also a nice ride to experience Landstrasse which has everything I need 😉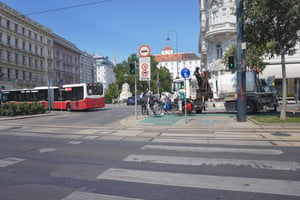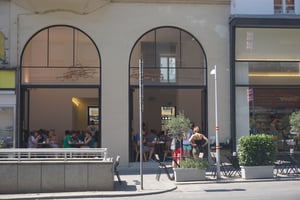 2. Strolling or jogging along the donau from schwedenplatz to doblinger brucke
When I lived with my boyfriend (now fiance) in Schottenring, we used to enjoy the donau a lot as it is just in front of our house. I would jog along, even when I moved back to landstrasse, I would run to the donau and jog along. I would admire the graffiti, the bridges, the art installations, and the public garden. I hear the metro sound running and I know this city works just fine. I see people jog too and dogs, people cycling, sometimes the ship to/from Bratislava would pass by taking tourists, and I feel like I am part of the city. I also study my notes by walking here sometimes. Whenever I feel tired, I just take the U-bahn back home. Life is so simple in Vienna.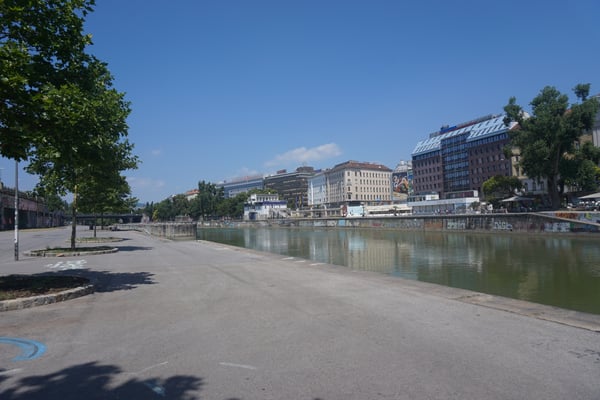 3. Cycling with city bike in Prater Hauptalee
Another favorite thing to do, also when my fiance used to live here. We would take bicycle from Praterstern or Nestroyplatz and cycle all the way to Lusthaus. I would pull over at WU, the uni where he went on an exchange and admire how orange and woody it looks, while the other white uni building looks like a spaceship. One day we also took a tandem bike, and we raced other couple who happened to cycle there too. When I came alone, I also enjoyed cycling here and having a picnic in the park. I also like walking around Prater theme park and watching how people get excited in the roller coaster or the high tower. It is always fun!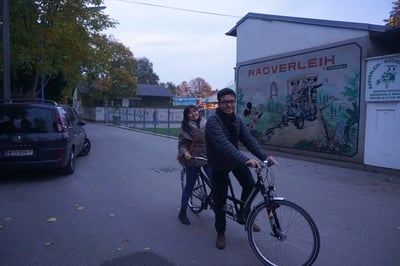 4. Kebap from UBox
My favorite street food! I bet this is the best one! None of the kebab stall in Vienna will give this kind of vegetarian kebab with this much fillings. It is so worth it. That's why I keep coming back, especially eating it in front of the stall in Schwedenplatz is kinda nostalgic. It reminds me of the time when I first had it, all those happy moments were linked to Ubox kebab.
5. Wiener Eistraum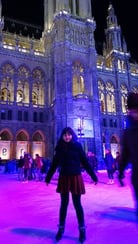 The public Ice skating ring which allowed me to learn how to ice skate. It is always nice to celebrate spring with other people of Vienna by ice skating. I went there twice, with my boyfriend who had patiently held my hand because I suck at it. But the second time I got better, I could ice skate many laps. I also didn't fall that much. I miss it and I would not mind going alone and use the kids lane so that I can learn, haha. the kids might have to fight for the penguin with me. Oh, I like the Wiener Eistraum season. I like that everyone is welcomed because I could not ice skate at all. it was about having fun and being brave enough to try.
6. Spar
My favorite supermarket! Even if there are other supermarkets (Billa, Hofer to name a few), I always would prefer to go to Spar. I would walk further from home just to go to any closest Spar. The reason is I like the products quality. To me, Spar produces lie in the range of middle to upper class. And they are priced very reasonably (middle price point compared to other markets). Also, I like the moment when I always did groceries every Saturday. Spar branches are always of large store with wide aisle in every type of Spar (e.g. Spar Pronto, InterSpar). The items are always sorted nicely, and the prices displayed are unambiguous. Spar brand products are also not bad, for example Spar oats, rice, pasta, canned beans, milk. Few supermarkets might sell them cheaper but it always comes down to quality.
7. Walking from landstrasse to the city
As I really like strolling along Landstrasse, I realized that it can get me to the city in just 15-20 minutes. I could go to church, Stephansdom, and walk down to Schwedenplatz, or just follow the and end at Hofburg, Volksgarten, and Rathaus! Or The other route will be towards Museums Quartier (MQ) and I could find the Natur-/Kunsthistorische Museum. Really, everything looks nice when you are inside the Vienna ring, and its walkable too. I will miss the atmosphere, the smell of coffee and ice cream in summer, snow on the roof of Stephansdom in winter. I will definitely miss this small, beautiful city.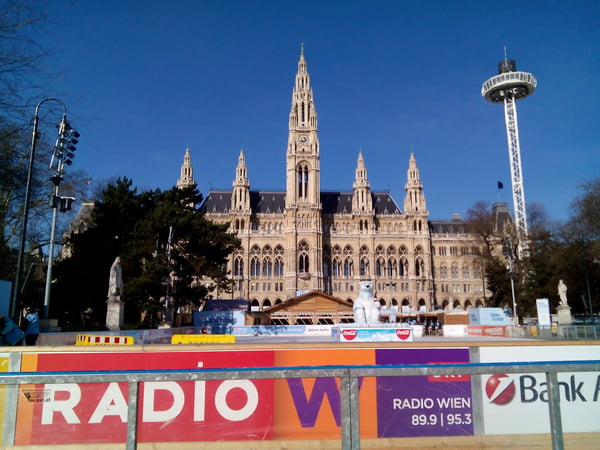 Vienna Rathaus in February 2015 with the Wiener Eistraum installation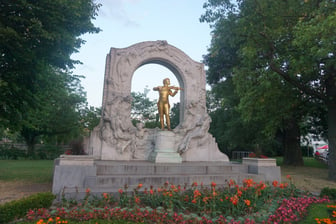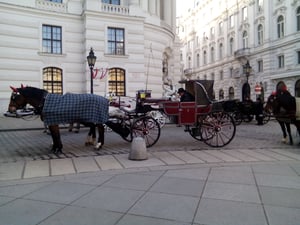 The statue of Johann Strauss at Stadtpark and horse carriages at Hofburg
8. Computer lab at my uni
I studied at the Fachochschule Tecnikum Wien, a technical university where classes are spread in the mornings, afternoons and evenings. Facilities are shared between students across study programs.
While my classes were mostly held in the evening, this place is where I used to spend my semester days, or during exam day. I could do anything I need to do and stay productive. I made notes, study, eat, and also make friends with almost anyone whom I ask or who ask me "hast du hier unterricht?" (Do you have lecture here?), just to make sure that the computer room is free to use. I also like it when nobody is around and I can play some music, or switch the AC on/off as I wish. All the computers there are of Windows ones, not Mac, so no compatibility issues. Overall, this place is always a nice place to study and I would miss it.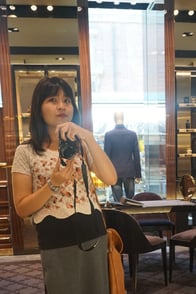 9. window shopping at ringstrasse or mariahilfer str
Never have I ever shopped above 300 euros in Europe, except that time in Milan when I bought the Cochinelle handbag for mom (I thought she deserved it). Especially in Vienna city centre, where the expensive Italian, and French origin brands. So I can only be amazed and entertained by how luxurious those items are, and how expensive they are that one day I want to make sure I can afford maybe one of them for my mom. Yeah, so window shopping for such stuff is always fun. This city allows you to do that.
10. The weihnachtsmarkt or Christkindlmarkt, the Christmas market
The Christmas markets in Vienna are the most beautiful places you can ever be in a cold winter night. The lights, the smell of herbs from gluhwein, and the roasted chestnut, and the hot steamy baked potatoes. Those are just tiny part of the market. When you are there physically, you somehow blend in with the crowd and become part of the Viennese people. The sight of old people buying handmade toys and baby clothes for their grandchildren, the hanging gingerbread and candied fruits will make you want to stay and wish that Christmas last forever!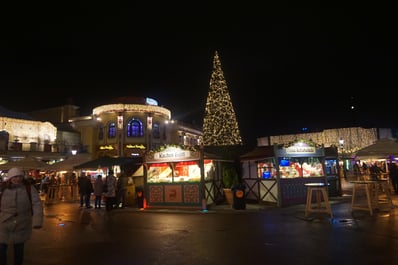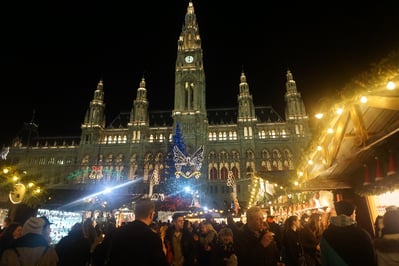 11. The walk in to the woods
It is always a good idea when you have nothing to do on the weekend and you want to be outdoor, to just walk in the woods. My most favorite and the easiest one is the . Just get into the Tram line D, all the way until the last stop in Nussdorf where you can discover a quiet, secluded part of the city. I also like a walk in Schwarzenber park / forest in Potzleinsdorf, especially in the colder months.
12. My landlord (the best one I ever had)
My landlord who owns the flat in Hafengasse is a friendly Austrian lady named Helene Bubbnik. She, unlike other conservative old Austrian, is very fluent in English, very understanding, kind and helpful. I learned a lot from her, including my Deutsch. She accepted me to stay since October 2015 until December 2016. For my exam In July 2017, I came back and she still accepted me to stay. I thank God for a person like her, because she trusts me in anyway. She is also a grandma of 2, and after my exam she took me for ice cream and gifted me a book that she wrote with her other women community in Mank. There are lot more things that she had done for me. She gave me home in a country where I have no one to feel like home.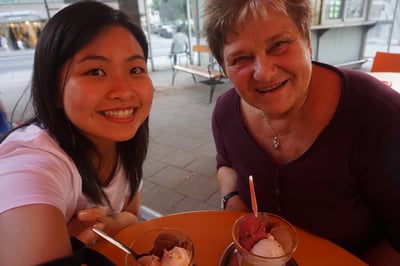 Those are the many ways I enjoyed my life in Vienna!
As promised, if you want to get inspired on food in Vienna so that you have a "what to eat guide" when you are there, check out my other post about the "Must try" food places in Vienna.
Send your comments if you have similar experience of living in Vienna or your own ways of enjoying this beautiful city!